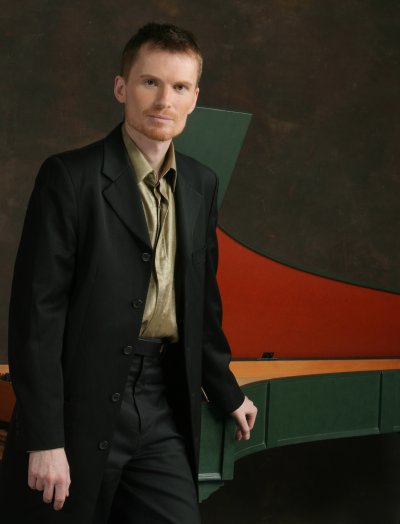 Paul Jenkins cultivates an eclectic musical career as a keyboardist and tenor. A member of the Toronto Consort and the Aradia Ensemble, he has appeared with several of Canada's leading early music groups, including Tafelmusik, the Purcell and Bach Consorts, Opera Atelier, La Nef and the Theatre of Early Music.
Other collaborations include the Canadian Opera Company, Apollo's Fire, the Windsor, Kitchener-Waterloo and Toronto Symphony Orchestras, Orchestra London, Opera in Concert, the Toronto Chamber Choir, Esprit Orchestra, Soundstreams Canada, I Furiosi, Musica Divina, Musica Franca, the Canadian Chamber Ensemble, The Toronto Chamber Orchestra and Toronto Masque Theatre, among others. He has recorded on the Dorian, Eclectra, Marquis, CTAH, SRI, Naxos, Atma, Helicon and early-music.com labels.
Educated in Britain and Canada, Paul Jenkins holds a Master of Music Degree in Performance from the University of Toronto. His teachers included Colin Tilney, Douglas Bodle, Christopher Hogwood and Stephen Cleobury.

"Paul Jenkins... seems magically able to turn his hand, his voice, his skills to anything..."
The Globe and Mail